Making sure that your business is given the attention it deserves in search engine results pages can often seem daunting... and expensive.
But it doesn't have to be this way.
The Market Room's affordable SEO packages are based on the most effective and up-to-date SEO practices; all packages include dedicated keyword research and both on and off page SEO activities.
Your website and current search engine ranking will be analysed first, then a unique SEO strategy will be formulated with the main aim of getting your business to that all important top organic ranking spot.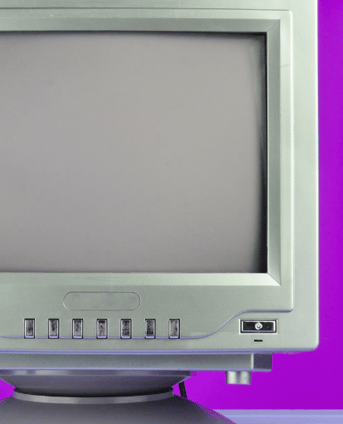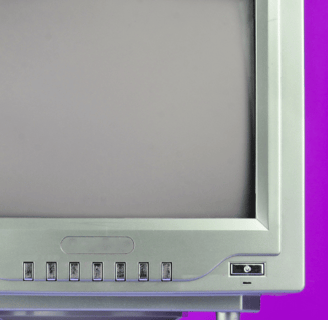 Affordable SEO Packages to Suit Your Budget
In the fast-paced digital landscape of today, Search Engine Optimisation (SEO) is not just a luxury but a necessity for businesses of all sizes. However, we understand that not every company has a bottomless marketing budget to invest in SEO. That's where we come in – The Market Room offers a range of affordable SEO packages designed to boost your online presence without straining your finances.
Unleash Your Online Potential with Our Budget-Friendly SEO Services
At The Market Room, we firmly believe that cost should not be a barrier to reaping the benefits of effective SEO. Our team of experienced SEO professionals has meticulously crafted a selection of cheap SEO packages that cater to businesses with varying budgets. Whether you're a small startup, a local business, or a growing enterprise, our affordable SEO solutions are tailored to suit your specific needs.
Tailored SEO Solutions Without Breaking the Bank
Why settle for one-size-fits-all SEO services when you can have a customised strategy that aligns perfectly with your goals? Our budget-friendly SEO packages are not just about affordability; they are about delivering results that matter. We take the time to understand your business and objectives, allowing us to create a tailored SEO strategy that maximises your online visibility and drives organic traffic to your website.
In the competitive digital landscape, it's not enough to merely have a website; you need to ensure that potential customers can find you easily. Our cost-effective SEO solutions are designed to improve your search engine rankings, increase website traffic, and ultimately, boost your revenue – all while keeping your budget in check.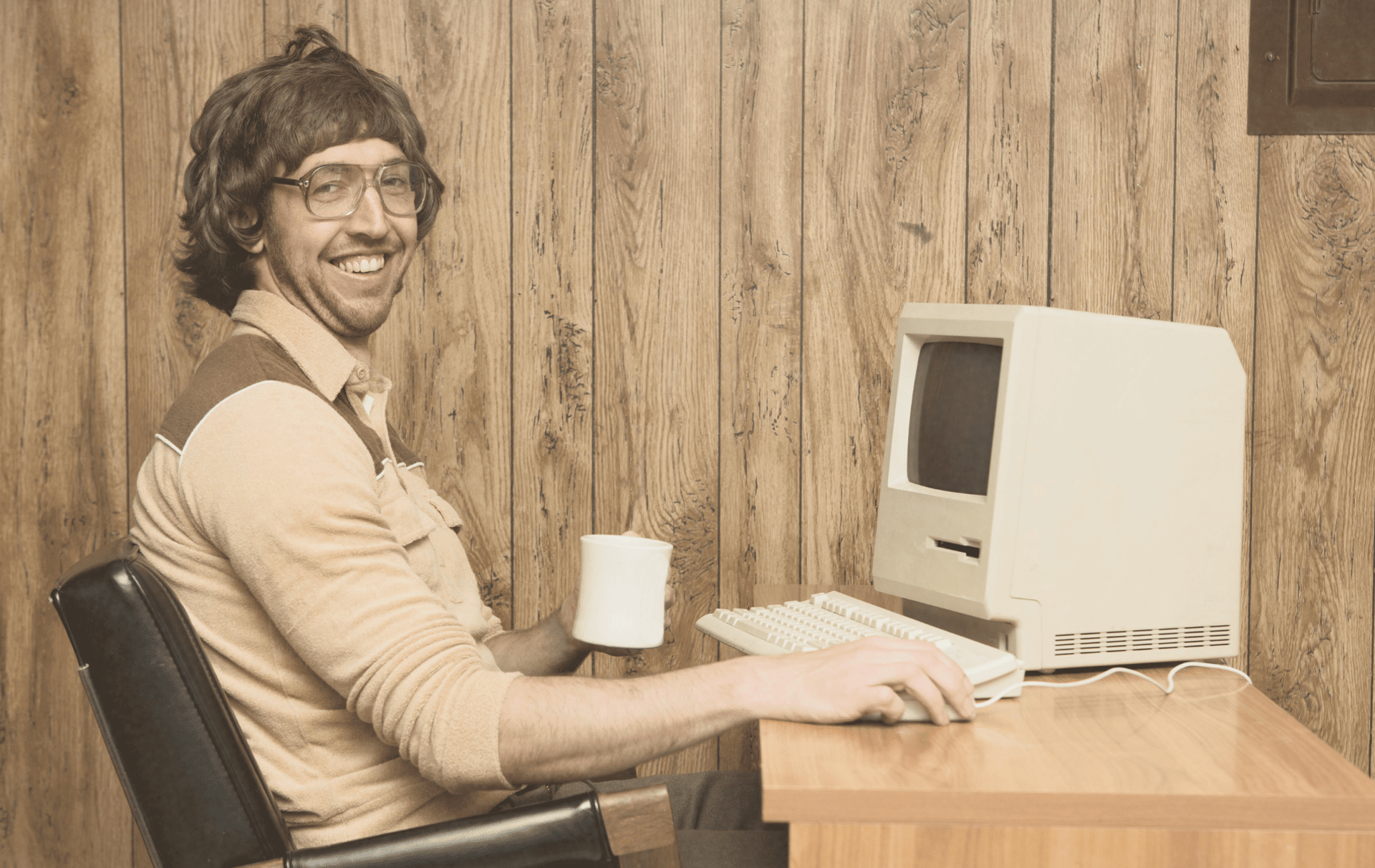 Why Choose Our Cheap SEO Packages?
Transparent Pricing
We understand that transparency is key when it comes to budget considerations. That's why we provide clear, upfront pricing for our affordable SEO packages. You won't find hidden fees or surprises along the way. With The Market Room, you'll know exactly what you're getting for your investment.
Proven Track Record
Our team of SEO experts has a proven track record of delivering results for clients across various industries. We take pride in our ability to adapt to the ever-evolving search engine algorithms and implement strategies that work. Our success stories speak for themselves, and we're ready to add your success story to the list.
Personalised Support
When you choose The Market Room, you're not just another client in a long list. We value each partnership and provide personalised support throughout your SEO journey. Our dedicated account managers will work closely with you, keeping you informed about progress, addressing your questions, and adjusting strategies as needed.
Our Pricing: Competitive and Cost-Effective SEO Solutions
Our cheap SEO packages are designed to offer exceptional value for your investment. While our prices are competitive, the quality of our services is never compromised. Here's a glimpse of what you can expect from our budget-friendly SEO offerings:
- Keyword Research: Identifying the most relevant and lucrative keywords for your business.
- On-Page Optimisation: Enhancing your website's content, meta tags, and structure for search engines.
- Off-Page SEO: Building high-quality backlinks to increase your site's authority.
- Content Creation: Producing engaging and SEO-friendly content to attract and retain visitors.
- Regular Reporting: Providing transparent reports on your website's performance and SEO results.
Whether you're looking to improve your local search visibility, increase e-commerce sales, or expand your online reach, we have a cost-effective SEO package tailored to your objectives.
In the next section, we'll delve into the specifics of what's included in our affordable SEO packages. If you're ready to learn more or get started, don't hesitate to get in touch for a custom quote and consultation.
Let the data do the talking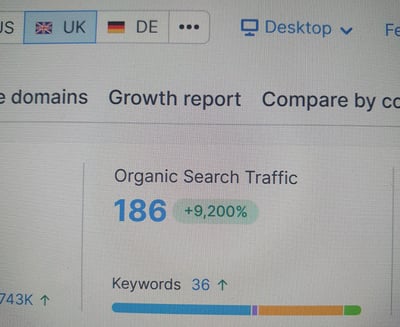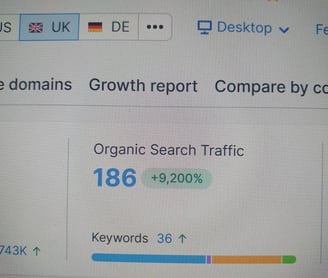 The Market Room's own organic search traffic increased by a whopping 9,200%* (from Jan to Feb 2023) because of applying the recommended on-and-off-page SEO activities.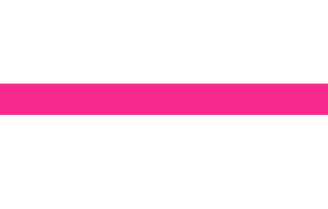 *expected organic traffic projection provided by SEMrush
What's Included in Our Affordable SEO Packages?
Our cheap SEO packages are thoughtfully crafted to offer a comprehensive set of services that address the core aspects of SEO. When you choose The Market Room, you'll gain access to a range of valuable features designed to propel your online presence to new heights:
1. Keyword Research and Analysis
We kickstart our SEO journey by identifying the most relevant and high-impact keywords for your industry. This process lays the foundation for your SEO strategy, ensuring that we target the terms that matter most to your business.
2. On-Page Optimisation
The Market Room will optimise your website's on-page elements to make them more search engine-friendly. This includes optimising meta tags, headers, and content structure to improve your site's visibility in search engine results pages (SERPs).
3. Off-Page SEO
Building a robust online presence involves more than just on-site improvements. Our team will implement off-page SEO strategies, including high-quality link-building and outreach, to boost your website's authority and credibility.
4. Content Creation and Optimisation
Engaging, informative, and relevant content is the cornerstone of successful SEO. We'll create and optimise content that not only appeals to search engines but also resonates with your target audience.
5. Regular Monitoring and Reporting
We believe in transparency and accountability. Throughout our partnership, you'll receive monthly reports detailing the progress of your SEO campaign. These reports will provide insights into key performance metrics, helping you track the impact of this affordable SEO service.
6. Technical SEO Audits
The Market Room will conduct technical SEO audits to identify and rectify any issues that may be hindering your website's performance in search results. This includes factors like site speed, mobile-friendliness, and crawlability.
7. Local SEO (If Applicable)
For businesses targeting local markets, we offer localised SEO strategies that enhance your visibility in local search results, helping potential customers find you when they need you the most.
8. Customised Strategy
No two businesses are the same, and neither are our SEO strategies. Your package will be customised to align with your unique goals and industry-specific needs.
Our affordable SEO packages are designed to provide you with a holistic and effective SEO solution that maximises your online presence while respecting your budget constraints.
Ready to take the next step and boost your online visibility without breaking the bank? Contact us today for a personalised quote and consultation on our budget-friendly SEO services.
There's no such thing as one-off SEO
Your SEO activities should be ongoing
What is Search Engine Optimisation?
Search Engine Optimisation (SEO) is the practice of optimising a website to improve its visibility and ranking on search engines like Google, Bing, and Yahoo. It is a process that combines several techniques, tactics, and strategies to improve an online presence which ultimately lead to ranking higher in organic search results. SEO works by optimising content for specific keywords, making sure that the content is relevant to what users are looking for, and ensuring that it is properly indexed by search engines.
Carrying out SEO activities can provide a range of benefits for a business, including:
Increased visibility: By optimising your website for relevant keywords, you can increase the likelihood that your website will appear at the top of search engine results pages (SERPs) when users search for those keywords. This can help drive more traffic to your website and increase brand awareness.

Cost-effective: SEO is a cost-effective way to drive traffic to your website, as it doesn't involve paying for advertising space like PPC (pay-per-click) campaigns.

Long-term results: Unlike paid advertising, the results of SEO activities are long-lasting and can continue to benefit your website for years.

Targeted traffic: SEO allows you to target specific demographics by optimizing for keywords and phrases that are relevant to your industry and target audience. This means that the traffic you receive is more likely to be interested in your products or services.

Better user experience: SEO helps to improve the overall user experience of a website by making it easier for users to find what they are looking for and navigate the site.

Improved brand credibility and trust: ranking higher in search engine results can also improve your brand credibility and trust as it makes your website look more authoritative and trustworthy in the eyes of users.

Overall, SEO is a vital component of any digital marketing strategy, as it helps businesses to reach their target audience and drive more traffic to their website.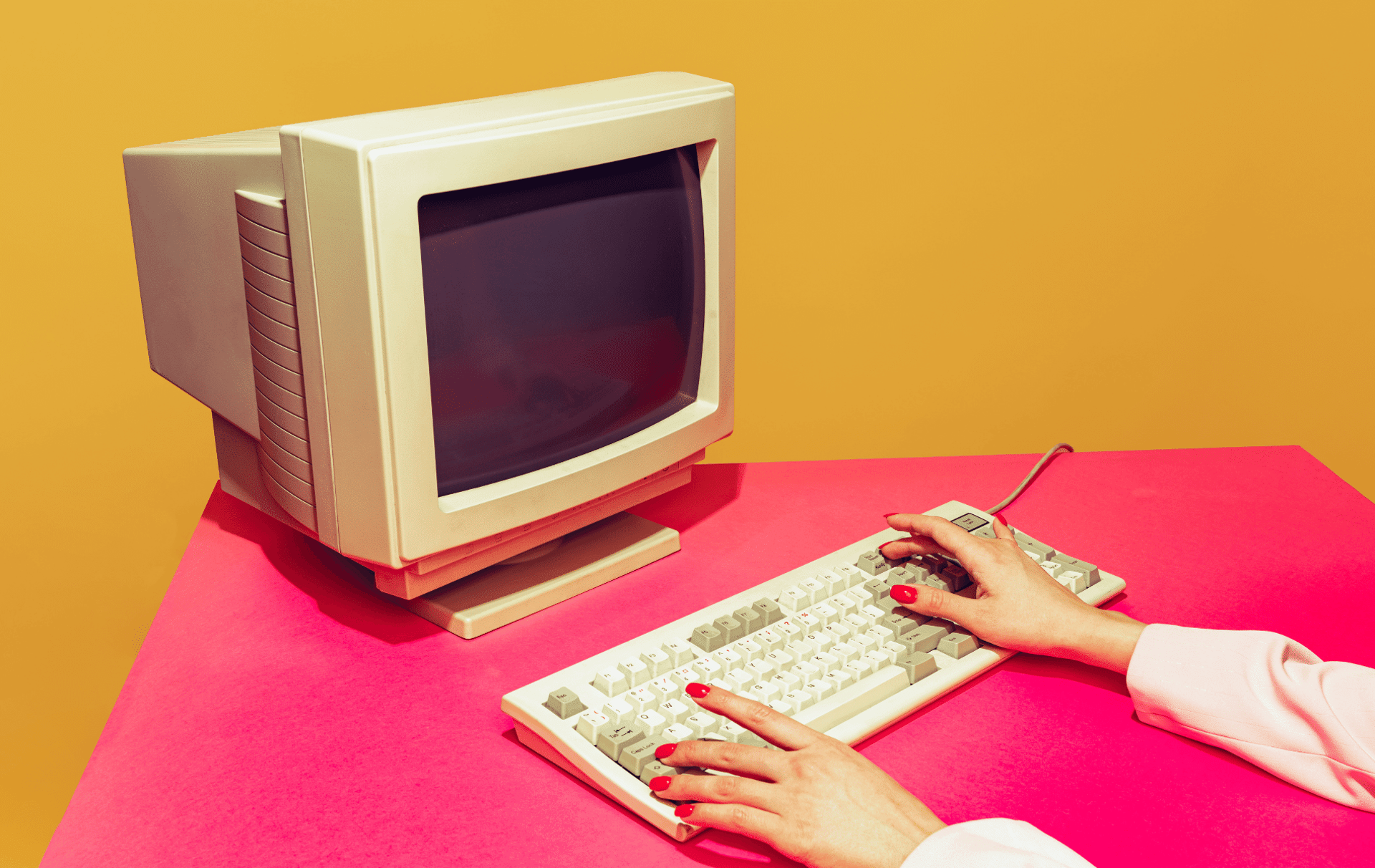 Grow your business with The Market Room's
affordable SEO packages
Why Does My Website Need SEO?
Having a website is essential in today's digital world. However, having a well-optimised website can be the difference between success and failure for businesses.
SEO, or search engine optimisation, optimises your website for search engines so it appears higher in the results when users make a query. It is estimated that more than 92% of all internet users use a search engine to find what they are looking for.
If you want to stand out from your competitors and increase visibility, then investing in SEO services is essential.
SEO helps improve the visibility of your website by optimising its content and metadata so that it better matches the queries made by users on search engines. This means that when someone searches for something related to your business, your website is more likely to appear near the top of these results. As a result, more people will be able to find you online which leads to more organic traffic, more brand awareness and eventually more conversions.
In addition, SEO also improves user experience by making sure that content on your website is properly structured and relevant to what users are searching for. This will make navigating through your website easier, increasing engagement rates and increasing time spent on site which can also help boost rankings in search results.
Finally, SEO helps build trust with search engines like Google as they prioritise websites that have great content and are up-to-date with their algorithms. This makes it easier for them to crawl and index your site which leads to higher organic rankings over time as well as showing potential customers that you are an established business with credibility in their eyes.
Affordable SEO Optimisation
Cheap SEO packages are a great way to get high-quality search engine optimisation services at an affordable rate. With these packages, businesses can benefit from comprehensive SEO strategies, such as:
keyword research

on-page and off-page optimisation

content creation

link building

and much more.
SEO packages enable businesses to increase their visibility in the search engine results pages (SERPs) and generate more leads and sales through organic traffic.
In addition to providing better rankings in SERPs, affordable SEO packages allow businesses to track key metrics such as website traffic and user engagement levels. These metrics are essential for understanding how effective the SEO campaign is at increasing brand awareness and generating conversions.
Cheap SEO packages provide businesses with all of the necessary tools they need to improve their online presence, reach their target audiences, and grow traffic and revenue quickly.
A little bit about Local SEO
Local SEO is a crucial aspect of search engine optimisation that focuses on optimising your online presence for a specific geographic location.
By optimising for local search, you can help potential customrs in your area easily find your business when they search for products or services you offer.
This can include tactics such as claiming and verifying your Google Business Profile listing, optimising your website for local keywords, and aquaring local citations from directories and websites. Local SEO can be especially benefical for small businesses looking to increase visibility and attract customers in their immediate area.
So, whether you're a brick-and-mortar store or a service-based business, incorporating local SEO in to your marketing strategy can help drive more local traffic and ultimately grow your business.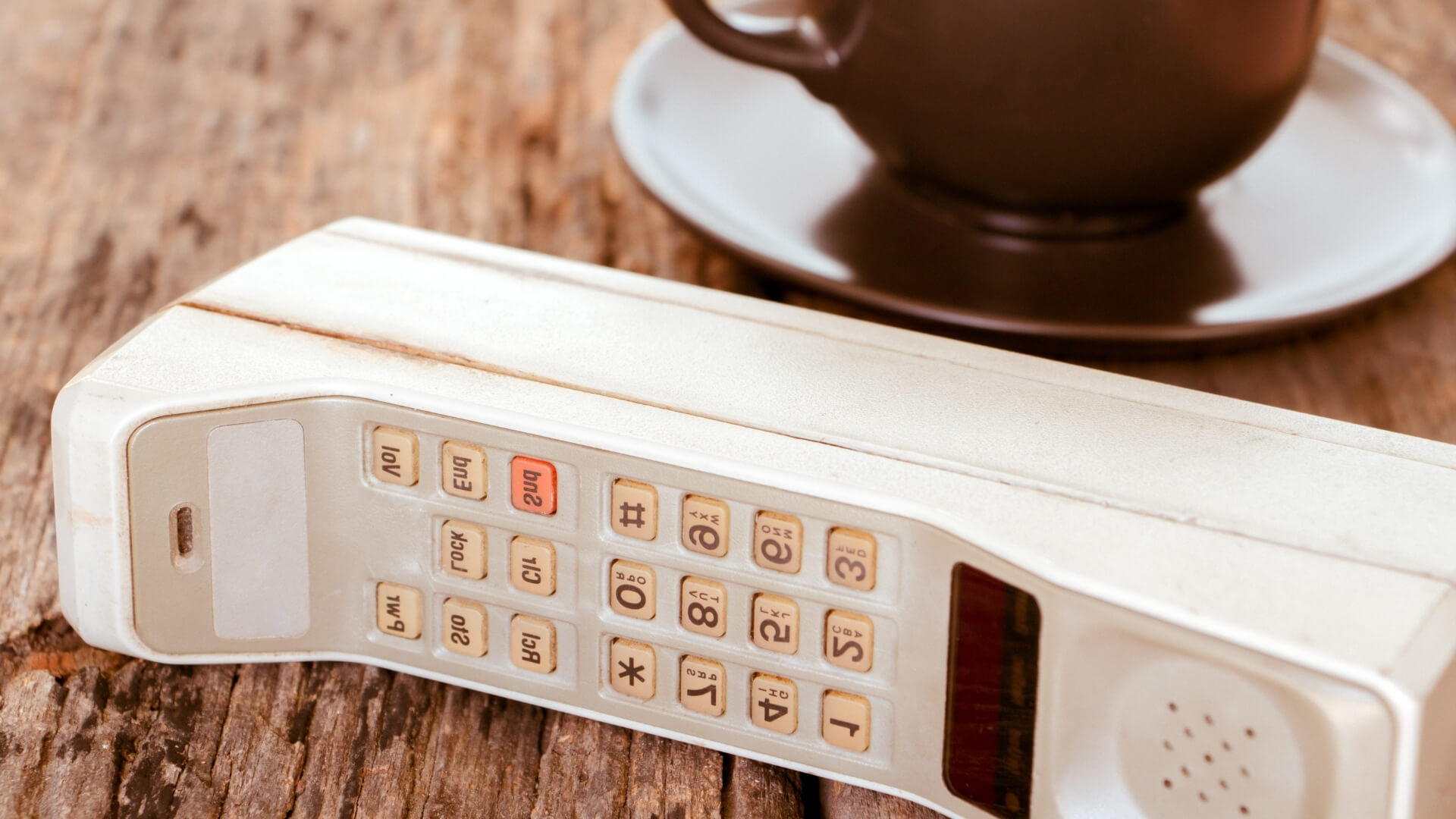 Do you need your Marketing questions answered?
Book a free introductory call to see if The Market Room can help.
Get started with a Free SEO Audit
A free SEO audit can be a powerful tool for small business owners to help them understand the strengths and weaknesses of their website from an SEO perspective. By performing an SEO audit, business owners can identify areas of improvement in terms of technical SEO, content optimisation and keyword targeting to maximise their visibility online. Our SEO audit is cost-effective (a.k.a. free!) and time efficient (a.k.a. quick!).
Furthermore, with the right guidance and implementation, businesses are able to make changes that can have an immediate impact on organic search rankings. Small business owners who properly optimise their websites can benefit from increased traffic and potential customers who are searching for their specific products or services.
Applying SEO tactics to your marketing strategy also yields additional long-term benefits such as more organic leads, improved brand awareness, better user experience and higher overall ROI.
Ultimately, businesses of all sizes should consider taking advantage of free SEO audits to gain insight into how they stack up against competitors in terms of search engine optimisation. An optimised website will not only help businesses reach new customers but also boost customer loyalty due to its improved loading speed or other performance improvements related to the identified issues.
In conclusion, SEO is a powerful digital marketing tool that helps companies achieve higher visibility on search engines which leads to more visitors and better business results. By successfully implementing various strategies including technical improvements on the website itself as well as content optimisation techniques such as link building campaigns or social media promotion - organisations can significantly increase their online presence while also enjoying improved user engagement with their webpages.
Email The Market Room to start your audit process
"Jess, thank you for EVERYTHING: your belief in me; support; knowledge; patience; commitment to supporting my business to grow; and for being there. I don't think you'll ever know how much you've really helped me but please know I'm so grateful and I wouldn't be where I am now without you."
Let the clients do the talking...
The Market Room offers dedicated SEO services in Colchester, Essex.
Due to the remote working capability, our affordable SEO packages are also available to businesses nationwide, not just in Colchester.